August 21, 2023 9:38 PM IST
Samantha participated in the 'India Day Parade' held in New York. The celebrations held annually in New York on the occasion of India's Independence Day were grand on Sunday afternoon. Along with Samantha, some other actors and celebrities were also present. On this occasion, she met New York City Mayor Eric Adams. New York City is hosting the 41st annual India Day Parade. The festival is organized by the Federation of India Association in New York, an organization of diaspora Indians. With the arrival of Samantha, the buzz here increased.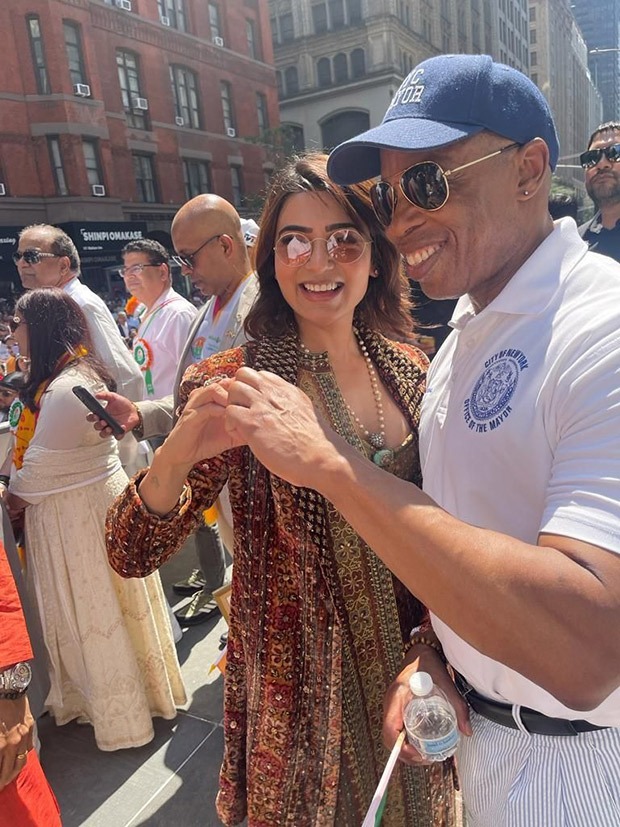 Meanwhile, Samantha appeared before the cameras when she met New York City Mayor Eric Adams. The two flashed a heart emoji and the cameras clicked. Photos related to this are appearing on social media. Samantha starrer Khushi is slated to release on September 1. Samantha and Vijay Deverakonda acted in this film. The songs of this film are already very popular. Samantha, who participated in the promotions of this film until recently, went to America a few days ago.