January 13, 2022 7:54 AM IST
Icon star Allu Arjun and Sukumar's first Pan India film 'Pushpa-Diraiz'. Released worldwide on December 17 last year, the film is creating a tsunami of collections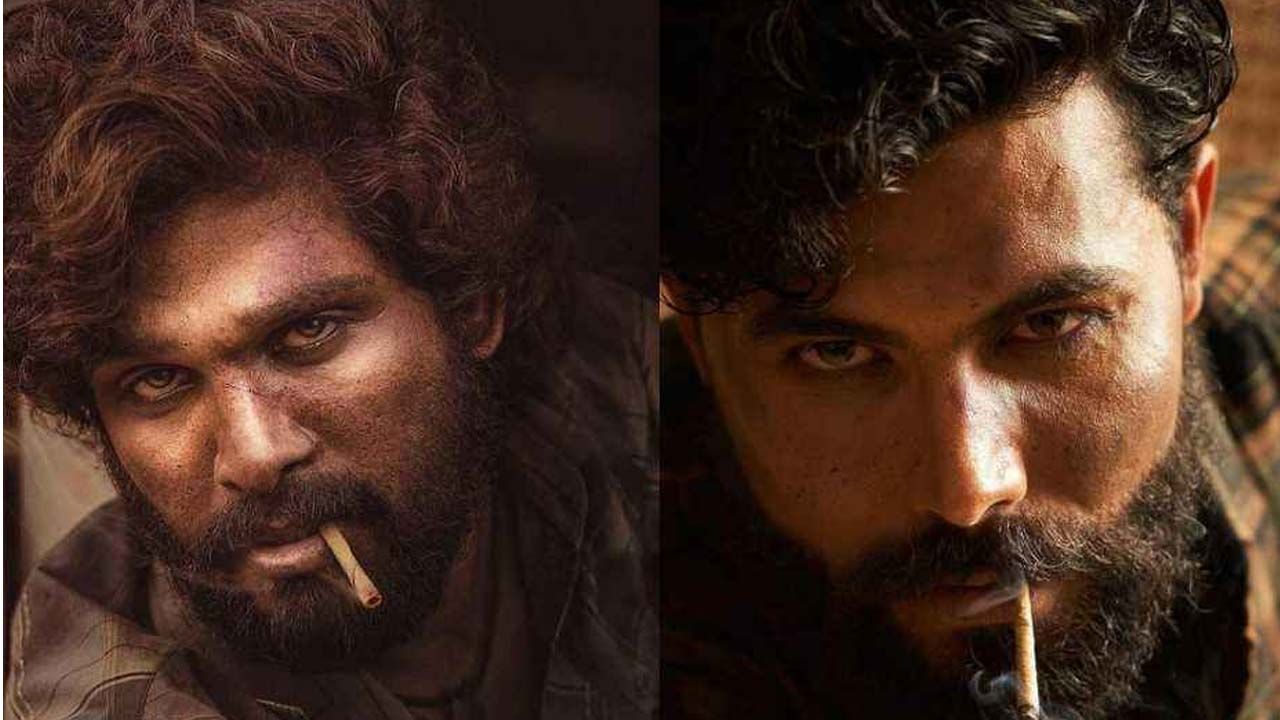 Icon star Allu Arjun and Sukumar's first Pan India film 'Pushpa-Diraiz'. Released worldwide on December 17 last year, the film is creating a tsunami of collections. It is bursting with huge collections not only in Southern languages ​​but also in Bollywood. Despite its release on OTT and the implementation of corona restrictions, the film's box office success is understandable given the rain of revenue it is getting in the northern states. Some of the dialogues narrated by Bunny in the film exploded well. So much so that famous cricketers recreate the dialogues in the film. Recently, Aussie cricketers David Warner and Team India cricketers Ravindra Jadeja and Shikhar Dhawan have been impressed by imitating 'Pushpa' Raj dialogues in their own style.
In the look of Urmas ..
Team India star all-rounder Ravindra Jadeja wowed Bunny fans with his 'Taggedele' dialogue in the film. Recently, this cricketer became Pushparaj again. Allu Arjun in the movie recreated the village mass look. Bunny, who played the role of a lorry driver, has a shaved beard. Now Jadeja is imitating the same style. Bearded like a bunny, with curly hair and a beedi in his mouth, he gave a mass look. On this occasion, Bunny shared his photo along with the photo with the fans as a social media platform. Did you think 'flower' means flower? He captioned the dialog 'Fire'.
Beedi and tobacco are harmful to health.
Jadeja, however, said that the beedi in the note was a purely graphical representation. He also warned fans that beedi and tobacco are harmful to health and can cause cancer. He suggested that he should not drink beedi for this photo and that no one should drink it. But now Jadeja's village look has gone viral. Allu Arjun's fans, however, are overjoyed.
Also Read:
Vaikunta Ekadasi: Darshans through Vaikuntha which started in Thirumala .. CJ NV Ramana who participated in the solitary service of Srivari ..
Omicron Variant: Do not want tension in the case of children when Omicron breaks .. Kiss carefully!
UP Elections 2022: Choice of candidates coming up in BJP .. Where is CM Yogi from ..?